iGaming Platform Finishes Strong in 2021
It was a year of uncertainty on so many levels, but with a total of 22 new casinos launching throughout 2021, the demand for at-home and on-the-go casino entertainment has never been greater.
At about this time a year ago, we weren't exactly sure what to expect for iGaming Platform in 2021 thanks to a global pandemic. However, we knew that we had an incredible team of people who were ready and willing to do whatever it takes to be successful. Now that a new year is upon us, we can say with absolute certainty that this past year is one that we can all be extremely proud of.
Over the course of the year, a total of 22 new casinos launched and have shown impressive results to date. In the second half of the year, we were especially busy working on many notable casino launches. Check some of them out.
VegaDream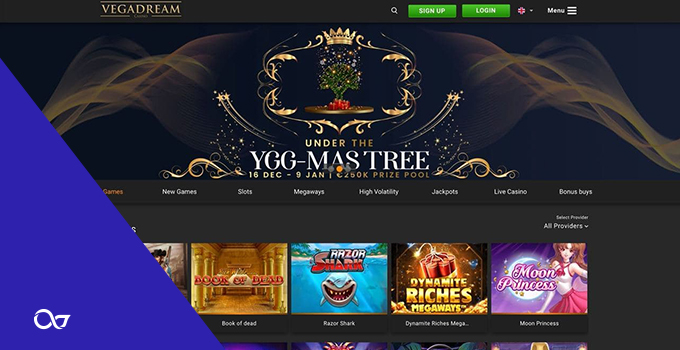 In June of 2021, Vegadream was launched. Featuring a custom design modeled after the lights and sounds of fabulous Las Vegas, this MGA-licensed casino offers the highest level of technology with attractive player promotions, countless bonus buys, and the latest online slots.
"We are very pleased to launch Vegadream earlier this year, the success of the teams bringing together vast quality of casino games, an excellent CRM, and ongoing support is what makes this an exceptional casino."
NordSlot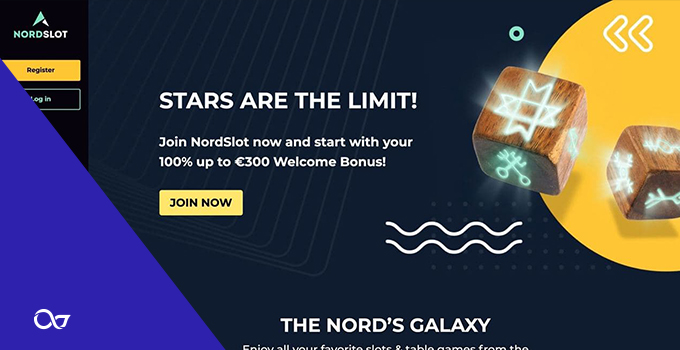 NordSlot debuted in July of 2021. Boasting thousands of popular slots from many of the industry's leading game providers, players at this casino can count on a wildly entertaining experience each and every time they log in to their account. Other highlights include the latest live casino games, numerous bonuses and promotions, along with the safest and most reliable payment methods in the market.
"We were blown away by the success of the casino and the efforts that had gone into this, all the way from techstack to payments. This shows that our legacy of building excellent products helps provide a unique experience for the player."
Woopwin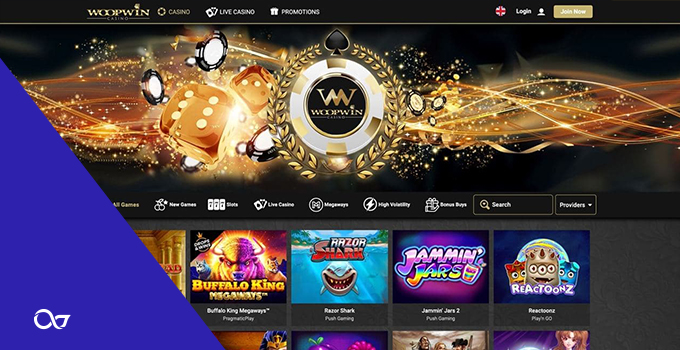 September of 2021 was a very exciting month for us when we celebrated the launch of Woopwin. As one of our most innovative launches to date, this casino is loaded with unique technics, reel spin expansions, and a variety of exciting features that are sure to impress even the most daring and experienced players.
"We were extremely excited to introduce the world to Woopwin, an exciting and entertaining casino that became a huge hit with players."
Betoriginal
The scariest month of the year turned out to be anything but that for us as we saw the successful launch of Betoriginal in October of 2021. With the backing of an MGA license, our client has seen encouraging results, which can be attributed to an assortment of promotions, an expansive collection of games, and industry-leading loyalty rewards that are on offer at this casino.
GoSlot!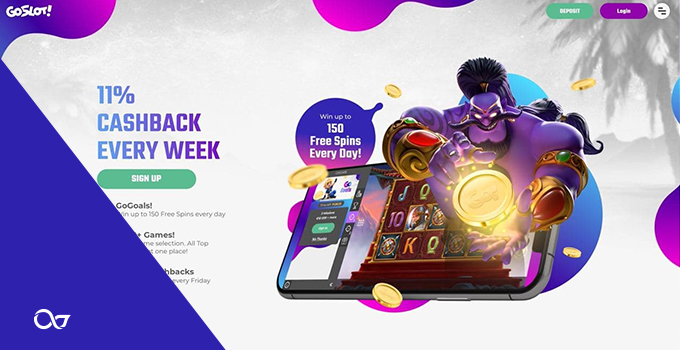 Just in time for the holidays, our established client saw the launch of their latest casino GoSlot! in December of 2021. This casino utilizes our industry-leading Unibo Gamification Platform, which was shortlisted at both the EGR B2B Awards 2021 and the SBC Awards 2021. GoSlot! currently boasts more than 3,000 casino games and is bolstered by gamification tools that have enhanced our client's business objectives, while at the same time catering to the preferences of their player base.
"We expect GoSlot! to go from strength to strength with an already incredible launch of the CRM, designs, and gamification tools."
Flaming Casino
Just before the year came to a close, we worked hard to launch Flaming Casino in December of 2021. This casino gives players a chance to complete missions and compete in tournaments for a number of different daily prizes. These missions and tournaments, coupled with very lucrative loyalty rewards and regular promotions, have produced exceptional early results that we're confident will continue into the new year.
"With our leading B2B offerings, we expect the new casino to be a flaming success!"
While we weren't quite sure what to expect at the start of 2021, we are fairly certain that based on how things panned out for us, 2022 is surely going to be a year to remember for the entire iGaming Platform team as well as all of the clients we are fortunate to call friends in the iGaming industry.
_________________________________________________________
About iGaming Group
Founded in 2014, iGaming Group is a leader in Turnkey and White Label solutions, also growing and specializing in crypto casinos. Our Platform defines speed and flexibility, creating some of the best tech and white label casinos around. Setting us apart from the competition enables an attractive process from techstack to KYC checks and payments.
Today, we serve 20 business partners connecting them with thousands of consumers across multiple jurisdictions in our global network.
iGaming Group has more than 200 employees throughout Europe. We are an MGA-licensed provider. Read more here.